Welcome to my – Lyn Marsh, PhD Chronicles from the Between! 
This post summary:  Future female president in 2029 speaks of her future visions as she concludes her Inaugural Address, Einstein visits the Violet Light Doorway with the Old One Crone. Barack and Michelle Obama celebrate their anniversary visions in 2048.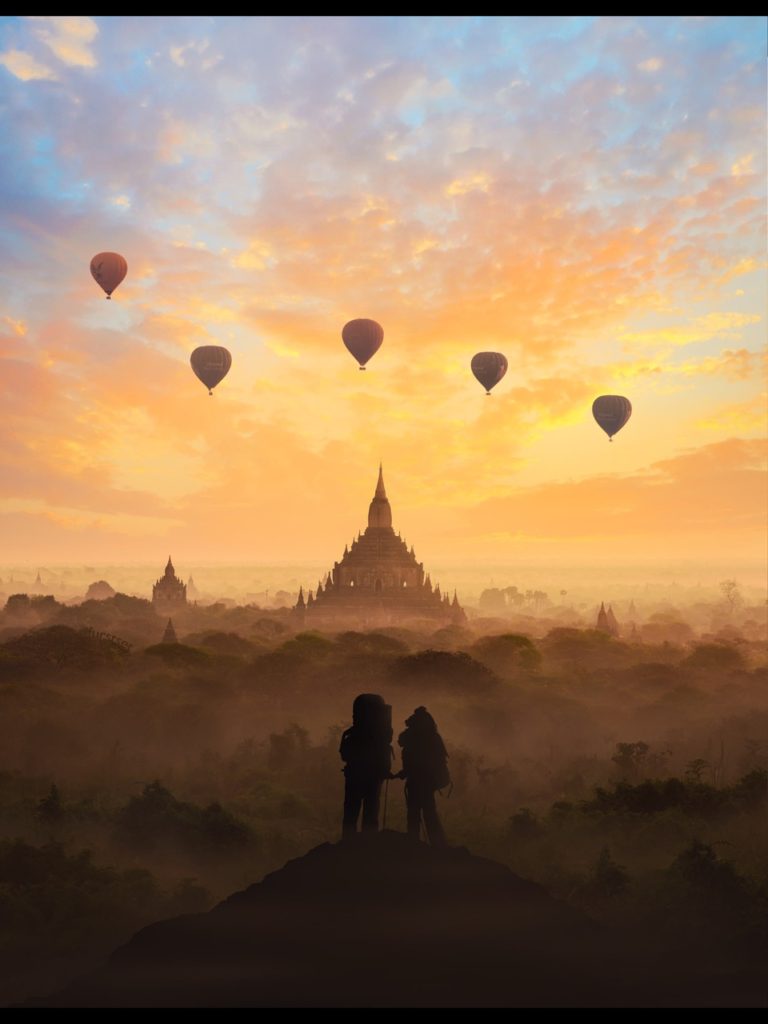 The transcendent Inaugural Presidential Address of a future female president in 2029 is coming to its end. She has been unorthodox … breaking the rules of a male dominating and oppressive past that had become too efficient and had to die so that the United States of America could move forward in its spirit of freedom and innovative triumph … The old government had almost devoured itself … until a surge of feminine resistance of hope – flooded its landscape … with youth, women, people of color, and those who were the exceptional of white men … This future female president is a new kind of leader in a country becoming new.
Future Female President:
We are reaching for a future where we live together in our diversity … within a complexity of oneness  … It's not about everyone being the same. It's about being the unique individuals we are …  sharing our differences, our sameness where it does occur, and our individuality … in accordance with our hearts … Out of this, we can become – not just better people … but a new kind of people …

Our celebration will begin soon, so I focus on the future. We are already becoming a new kind of country … We have greater respect for one another … and personal character so that our choices reflect this respect …  We are coming more alive … engaging with one another individually … and as well with other countries throughout the world. We hold new visions for ourselves and our world … because this is who we Are.

I can feel and sense a new array of extraordinary futures calling us … Can you …?
The future president stops talking. She closes her eyes. The crowd remains silent. It has been a soft carpeted gray dove day  … until now … The clouds open directly overhead … and the golden sunlight sprays the president and the Washington Mall filled with millions of people overflowing into the streets … The crowd shouts with joy and celebration.  And in the hush between the shouts… there are some (more than you might expect) who sense something more than the golden sunlight at play …
The future female president continues her address:
We, the United States of America, have a government 'of and for the people'. We came here for our freedom … to create a safe place to love and to live the lives that we choose … with as much happiness and joy as possible  …

I am asking you to govern with me … Be active in your communities … Participate by giving what you want to give … but do participate.  And don't forget to have fun … and to love  … whenever you have the opportunity.

We have turned the corner … we are here now.  We will work together to create and innovate our government … We are not 'we the people' of a free government in 1776, even though they were wise and remarkable … innovative for their times. We are 'we the people' of a government in 2029. And we are wise, remarkable … and innovative for our times.

I am forever changed by your presence here with me today. We will go back to our communities, mine being the White House … but the difference is that now our communities are connected … You will be meeting with me through our lottery system and with others through your community participation. And all of this is part of one tapestry we are weaving – together.

In our complexity we are becoming one … This is my vision … This is our future … as we are willing to receive …

We can have the patience and the perseverance … as we help each other accept the goodness, truth, and beauty … of who we are meant to be … together …

See you at the celebrations!
The crowd overflows with joy and warbling delight …
Einstein's tears blur his afterlife vision until he finds himself alone standing on the edge of a cliff … looking into an endless void.  As he does, he has an eerie sensation … as though he could cease to be … to have ever been … in any moment … An intensity of dread creeps up until it seems to rob him of all he has known himself to be …
The last time he experienced something like this was during his death when he crossed the void between his physical life and his afterlife … He passed out … but awoke immediately to indelible, unimaginable love … filling his essence … flooding his mind and heart … and lifting him everywhere .. and nowhere/now here.
Einstein:
Why am I here? Who am I?
With this thought, the Old One Crone appears next to him, staring into the black of nothingness … Einstein stares at Her … until he joins Her and moves his focus into the void. With Her mind, she makes a small rip in the void and the two of them move into the between of dread … in the between of the void …
Einstein can not form a thought or allow the emergence of feelings as he knows feelings and thoughts to be. He tries to soothe himself with his imagination … which does not move in ways familiar … He will never have a description for what he senses. Then something in him begins to create a rendition of this – unfathomable.
He is standing on a soft mossy ground in the middle of an eternity of pools … some are small … some seem to go on forever … other pools are the size of lakes that he has known. Einstein enters a small pool which changes size and gently pulls him in … deeper … and he flows through liquid light … into a deep crystalline cave … Amethyst clusters form the walls, floor, and ceiling … He moves in a current which takes him deeper in the cave, until he comes to a door glowing of violet light. The Old One Crone stands in front of the door.
Old One Crone:
If you lean into this door, Albert, She will meet you with Her Love. If you choose to allow this, you may not even remember who you used to be before your meeting with Her. You will become more of what is unfathomable to you now. So I can not describe it to you in thoughts or feelings. You are the one who decides whether you will lean into Her Door … or whether you would prefer to return.
Einstein leans into Her Violet Door …
He senses himself to be inside a Datura of Love … floating … Tears flow as tributaries across his face … He does not entertain one thought. Thoughts would separate him from Her.  He knows this without thinking. All that Is or has ever Been or will ever Be … is in this moment with Her …
Einstein  … gently becomes aware of a sunrise in the background of his mind; and he is lured into its new sun … in what he knows to be life …
Next, Einstein finds himself in a gathering on earth to celebrate the anniversary of Michelle and Barack Obama, in the year 2048. It is being held in a stadium across the street from the pacific ocean. Michelle and Barack are in their late 80's  … dancing on a stage at eventide…
Thousands have gathered to dance with them … everywhere throughout the stadium … on the beaches … for miles … except for the stretch of beach reserved for the dinner reception. The press are there. Leaders from countries all over the world are present.
It is a celebration for the anniversary of their marriage, yes. And it is also a celebration of triumph for a country – the United States of America.
After dancing, dinner, and between more dancing to come. Barack and Michelle Obama walk to the Stadium podium. Barack begins.
Barack Obama, 44th President of the United States:
Oh what a beautiful life we share together! I will never be able to describe the joy Michelle and I feel, to be celebrating with you.

This is the 46th year of our extraordinary marriage … Our love for one another is always becoming more … I can't wait to wake up in the morning to see Michelle's glowing face … and her deep wise eyes looking into me.  I melt into her … I remember who I am. I feel I can achieve anything …  as long as I can see her eyes in the morning …

We are celebrating here, in this moment … together. We reach out in love … for ourselves and for you … to help make our country a better place for all. We are a country of diversity … of so many colors and so many ways of perceiving life … love … spiritual pursuit …

We are here together … having each other's back … And no matter where we live … or what color we are … no matter what level of education we have or how much property we own … we stand for what is good and true … for what is beautiful …

Could you have ever imagined that our country would be filled with communities of people empathically understanding and caring for one another … helping each other to have better lives … sharing talents and strengths … inspiring and supporting  one another to live more empowered lives with greater levels of happiness … knowing that we all belong here!  We all matter and have value. Who could have fathomed that this would be our world?!

I'm still reeling from the awe … from the mystical beauty of it all …

And every day is a day of profound beauty with Michelle next to me.  I am continually filled with joy and full of peace … With her, I feel enchanted. I am inspired always … to reach for more love – to share in the oneness of our being together … I love her forever and a day …  I cherish our love … a love that is immortal …
Michelle places her hand on the microphone as Barack lets go to her, with his broad smile and star lit eyes …
Michelle:
I wish for all of you … that you cherish and treasure love so that you can receive the beauty and immortality that it offers you … I love this man beyond anything I could tell you.  And we love our daughters with all that we are. I hope every day that somehow the love we share can inspire you to open to the love that you are … and to share your love with others. We are all lovers … in the truest sense of that word.

And have you noticed, we still love to dance?

(The crowd laughs with joy)

I doubt that we will ever stop dancing. If we can't dance with our bodies, we will continue with our hearts … I'm so happy to know that Barack and I will dance together … always becoming more of what is yet – unfathomable to us now … for the rest of our lives and beyond into eternity …

We wanted to include you in our celebration tonight because it is a celebration that transcends us. Our world is working together in ways we could not have dreamed. We have been through so much together … as a country … as a world.  And we have triumphed. So we want to celebrate –  our love for one another … our love for you … and love for our world … together with all of you ….

Thank you for sharing this with us tonight … Thank you for all the love you have and that you Are …
Barack puts his arm around Michelle and pulls her very close as they lean sensually into the breath of their souls. There is not a dry eye in the stadium … Eyes throughout the world blur … together … in a world becoming new …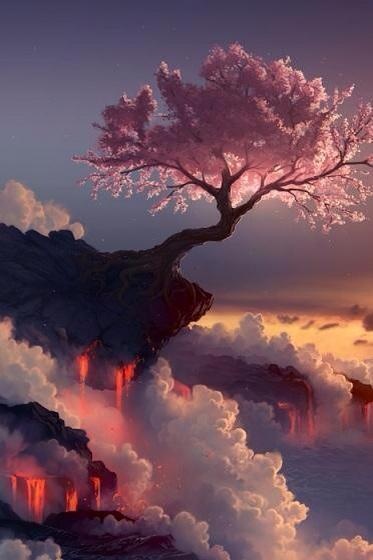 copyright © 2013-2018, Lyn Marsh,PhD, all rights reserved. You may not reproduce materials without permission from Lyn Marsh,PhD.
References:
http://morsalforoughi.tumblr.com/ top photo